AGA trainers comprise of a carefully-selected group of certified and seasoned adult educators with a deep understanding on learning methodology and pedagogy and a strong grasp in the subjects within Security Systems Engineering.
The AGA trainer applies the principles of adult learning to the whole course process: from course development to instruction and assessing of course material. Such application guarantees the maximum transfer of knowledge and skills to the learner.
Whilst delivering the qualification, the trainer also brings in the element of relevant, practical experience into the classroom to engage learners. This is done via the leveraging on numerous successful SMART technology projects implemented by Fonda group of companies as well as the wealth of experience of the trainer.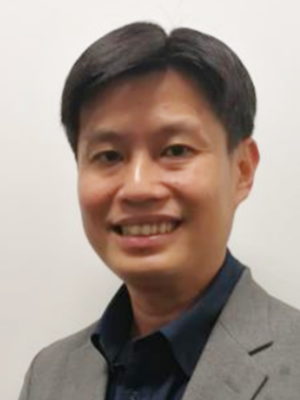 Professional Qualifications:
Master of Science (MSC) in Electrical Engineering
PMI Project Management Professional ®️ (PMP)
ASIS Physical Security Professional ®️ (PSP)
IFMA Facility Management Professional ®️(FMP)
Pedagogical Certificate in Technical Education (PCTE)
WSQ Diploma in Adult and Continuing Education (DACE)
With a wealth of experience from his previous role as a Lecturer in Security Technology in ITE College West, Singapore, Mr. Low is well-versed in curriculum development, courseware delivery and instruction. Mr. Low was awarded the Asia Pacific Blackboard award for the Best Student Outcome in innovative learning.
With a high proficiency in Security Systems Engineering and relevant skillset, Mr. Low is a valuable addition and contributor to the AGA team and learners.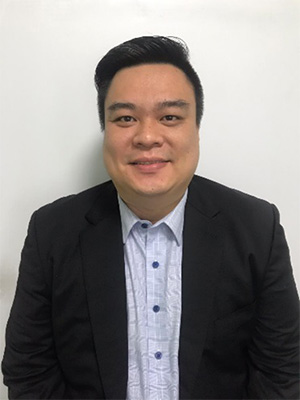 Professional Qualifications:
B. Bus. in International Business and Management
WSQ Advanced Certificate for Learning and Performance (ACLP)
WSQ Diploma in Design and Development of Learning for Performance (DDDLP)
ISO 22301 Business Continuity Management Internal Auditor
ISO 9001: Internal Quality Audit Training
Lean Six Sigma Training Course
Mr. Lim was a member of the management team in Certis CISCO, Singapore. During his tenure with the company,  he was awarded both the Excellent Service Award Gold & Silver Awards Mr. Lim is proficient in curriculum development and courseware delivery.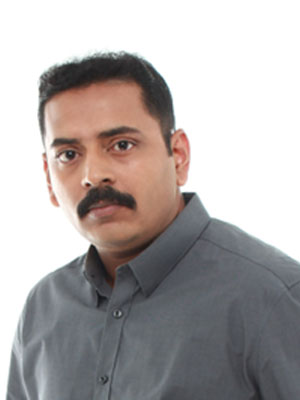 Professional Qualifications:
Diploma in Computer Studies
WSQ Advanced Certificate in Training and Assessment (ACTA)
Higher Certificate in Human Communications
OSHA 10 (USA)
Prior to joining AGA, Mr Kathiravan was the Security Training Manager for G4S Secure Solutions @ Google Data Centre (LYW), overseeing the global training and testing needs for Google's overall
security systems and officers onsite.
Mr Kathiravan is an MOE certified and registered enrichment instructor / adult trainer, and an articulate individual with extensive
work experience in (Security Management, Operations, Systems), Warehousing, Logistics, Transportation, Airline Ground Operations,
Administration and Media.
Mr Kathiravan is also a popular and award-winning personality in the media industry as a multi-talented artiste, writer, producer and director for the past 27 years. Till date, he has introduced and mentored a large number of new talents.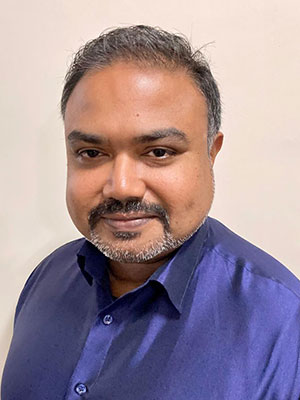 Professional Qualifications:
Advanced Certificate in Learning & Performance 2.0
Provide Guard & Patrol Services
Recognise Terrorist Threats
Handle Security Incidents & Services
Principles and Components of Security Surveillance Information Communications Systems
Application of Intruder Alarm System Operation
With 20 years of working experience and equipped with a strong knowledge on ground training experience in the Aviation sector, Mr Vijay is a cheerful and entertaining personality.
Working across various operational sectors within Singapore Airport Terminal Services, Mr Vijay has deep knowledge and has bestowed this to new entrants by being an efficient and certified operational trainer.
Mr Vijay is also a passionate singer and an avid social media entertainer with thousands of followers. Being part of the media fraternity since 1998, he has an impressive record of accolades and has partaken in major National events.