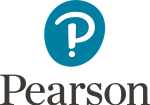 Pearson is the world's leading learning company with 24,000 employees across 70 countries worldwide, and global headquarters in London. They combine world-class educational content and assessment, powered by services and technology, to enable more effective teaching and personalised learning. 
Founded in 1844 by Samuel Pearson in Yorkshire, England, Pearson has grown to become one of the largest international awarding organisations with more than 5 million students studying our qualifications at more than 6,000 schools, colleges and employers globally each year.
Pearson offers academic and vocational qualifications that are globally recognised and benchmarked, with educational excellence rooted in names like Edexcel, BTEC and LCCI. Their unique insight and world-class expertise come from their long history of working closely with teachers, employers, learners, researchers, authors and thought leaders. 
Pearson's mission is to help people make progress through access to better learning and they believe that learning opens up opportunities, creating fulfilling careers and improving lives.
BTEC Qualification
A BTEC is a career-based qualification that aims to equip a learner with the skills required to handle and progress in their chosen career pathway. BTEC qualifications are recognised by employers, universities and Ministries of Education all around the world, with an aim to continue expansion so as to increase employment progression opportunities for the many learners.
With a focus on practical, skills-based learning, BTEC courses are designed around a number of technical units. Learners study a number of units presenting evidence-based practical work and studies. This approach allows learners to demonstrate their skills and knowledge.
BTEC International Level 3 qualifications are 100% internally assessed through assignments and practical tasks.  Most assessments are set and marked by educators in the school or training centre, and verified by Pearson. These assessments involve a series of tasks designed around a work-related, realistic scenario. This style of assessment gives learners the opportunity to build up a portfolio of evidence which demonstrates how they can apply their knowledge, skills to achieve success in a real-life situation at the workplace.
Rather than assessing everything at the end of the course, BTEC gives learners the opportunity to show what they have learned in each unit progressively via timely issuing of assignments, and thereby build on their achievements as they advance through the course. This approach will translate to plenty of chances for the learner to learn, improve, apply and succeed. Additionally, they give learners the chance to build knowledge and skills over time and deliver a complete, integrated project using a combination of knowledge, skills and behaviours.
Developed in partnership with educators, employers and governments, the Pearson BTEC Level 3 Award in Security Systems Engineering qualifications by Fonda Global Institute offer a flexible pathway – combining knowledge, skills and real-life application – enabling learners to progress to higher education or employment.
With BTEC's 'learn by doing' principle, the learner is given the opportunity to practice what is learnt straight away. This allows for a focus and development of valuable employability skills a learner will use throughout his or her future career as well as for progression to higher education.